The Fall Semester Syllabus
for my high school literature
class. We start with Pride and
Prejudice! I don't like to assign
pages to read , you know, just read
and read. But it doesn't work that
way when you have some who are
learning to read this kind of literature.
So the type A in me rises out of
slumber when I have to organize
and plan. Thus was this week!
I love ideas though. So ideas are
popping about the syllabus!

Chawton, Jane's home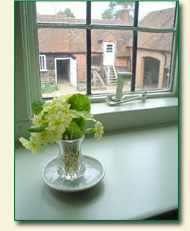 There have been or will
be 7 birthdays of friends or
family, this week and last week.
None being any of my
children. None born in the fall.
Although the oldest missed
Christmas by a day! So I've
been making cards and thinking
of gifts. Type A is asleep when I'm
like this. I have to have my Type B
rise up and fly. Francis Schaeffer
said in Art and the Bible:

"The Christian is one whose imagination
should fly beyond the stars."