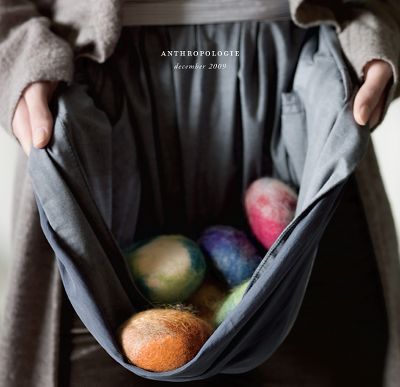 December 09
This is the second Anthropologie
Catalog that has arrived in my mailbox
recently. November's is stunning.
I sighed. They are works of art.
That's why I had a loud OH sort of
sigh. Beauty does that. Then I thought
who takes the photos. hmmmm.....

The store is also if you want to step into
another place, sort of like Cape Cod
at certain times of the year. I don't know
why I always want to knit after being in
there. Best deal: the back SALE ROOM.
Request it to come to your mailbox!