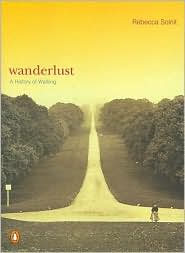 "Modern life is moving faster than the speed of thought--or thoughtfulness." Rebecca Solnit
Walking this morning with Emma to slow down
the speed of life. Modern life presses in , doesn't it.
I press in prayers , even so short,
at this time; feeling there's
joy that even might
surprise me but I might
miss it if I'm going too
fast. Lewis' "Surprised by
JOY" were those
beginnings of joy in his life
aesthetically
and spiritually ( which you know he did alot of
walking):
1. the memory of a memory: "As I stood beside
a flowering currant bush on a summer day ther
suddenly arose in me without warning , and as
if from a depth not of years but of centuries,
the memory of that earlier morning at the Old
House when my brother had brought his toy
garden into the nursery. It is difficult to
find words strong enough for the sensation
which came over me: Milton's "enormous
bliss" of Eden... gives somewhere near it.
2.through Squirrel Nutkin: enamoured of a
season . The idea of Autumn. ... It was some-
thing quite different than ordinary life and
even from ordinary pleasure: something,
as they would say, "in another dimension."
3. through Poetry: I was lifted into huge
regions of northern sky:
Longfellow's
Saga of King Olaf.